Una experiencia inmersiva
EN FOUR WAYS TENEMOS UNA GRAN VARIEDAD DE CURSOS DE ESPAÑOL PARA EXTRANJEROS:
CURSOS  INTENSIVOS O SUPERINTENSIVOS
CURSOS DE AÑO ACADÉMICO
CURSOS  INTENSIVOS DE VERANO
CURSOS BILDUNGSURLAUB
CURSOS PARA PREPARAR LOS EXÁMENES OFICIALES DELE Y SIELE
CURSOS A MEDIDA INDIVIDUALES Y GRUPOS CERRADOS
CURSOS ONLINE, PARA EMPRESAS…
Ventajas de aprender Español en Four Ways
The school is ideally located in the borough of Zalaeta - A Coruña- a tranquil but central area situated just 100 meters from beaches (Orzán), close to museums and within walking distance of the main tourist attractions.
Personalized Spanish classes. Working in small groups allows us to identify and focus on each student's needs.
Wide experience and highly qualified
Our Spanish teachers are highly experienced and qualified in teaching Spanish as a foreign language. They are official accredited DELE examiners
Nuestros cursos de Español
Descubre nuestra oferta de cursos de Español presenciales en A Coruña (Galicia)
¡Aprende español en A Coruña!
Nuestros programas y clases de español para extranjeros son personalizados y se imparten en grupos reducidos donde todos los alumnos tienen la oportunidad de participar e interactuar, sacando el máximo provecho de las clases de español.
Todos los cursos podrán combinarse con diferentes talleres y actividades según los intereses de cada estudiante y la época del año.
Además de las clases de español, nuestros alumnos podrán participar en diferentes actividades culturales y sociales, asistir a talleres de cocina o practicar deportes acuáticos (surf). De esta forma, los estudiantes podrán tener una visión completa y auténtica de la cultura local.
Nuestra intención es que el alumno consiga una inmersión no solo lingüística sino también cultural.
Conoce una de las ciudades más emblemáticas de la costa Gallega
A Coruña, "Ciudad donde nadie es forastero"
¡Disfruta de tus clases de español a pie del Atlántico!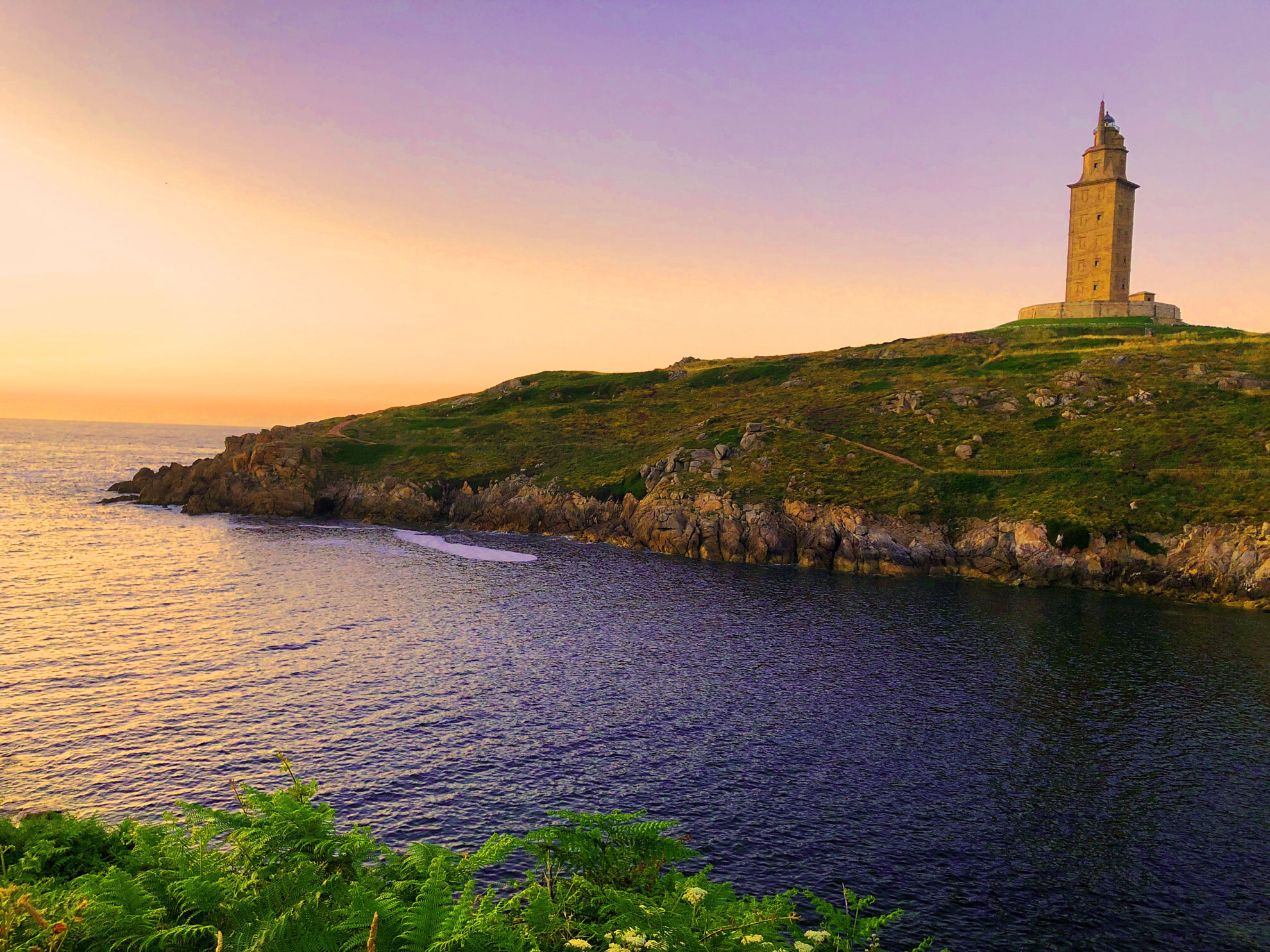 A Coruña es una ciudad atlántica, cosmopolita e histórica que combina tradición y modernidad.
El espectacular paisaje y la gastronomía, junto con la hospitalidad de su gente, hace de la ciudad una de las más atractivas de España. Se dice que A Coruña es la ciudad donde nadie es forastero. A Coruña es una ciudad de contrastes e incontables posibilidades.
Se puede disfrutar de la calma del paseo marítimo (el más largo de Europa), caminar por sus playas de arena blanca, perderse en la ciudad vieja o visitar la torre de Hércules, el faro más antiguo en funcionamiento y Patrimonio de la Humanidad desde 2009.
En Four Ways te ayudamos a complementar tus clases de español con actividades fuera de la escuela, según tus intereses y la época del año, podrás participar en talleres de cocina, cata de vino y cervezas, clases de yoga y clases de surf.
Estas actividades se llevan a cabo fuera de la escuela, son actividades que, en general, se comparten con gente española. Por lo tanto, los estudiantes tendrán que interactuar en español la mayor parte del tiempo.
Actividades sociales y culturales organizadas por la escuela
We organize guided visits to museums, city tours, gatherings and other activities with students and teachers from the school. Students will therefore have the opportunity to practice Spanish in a more relaxed social context while learning about local culture.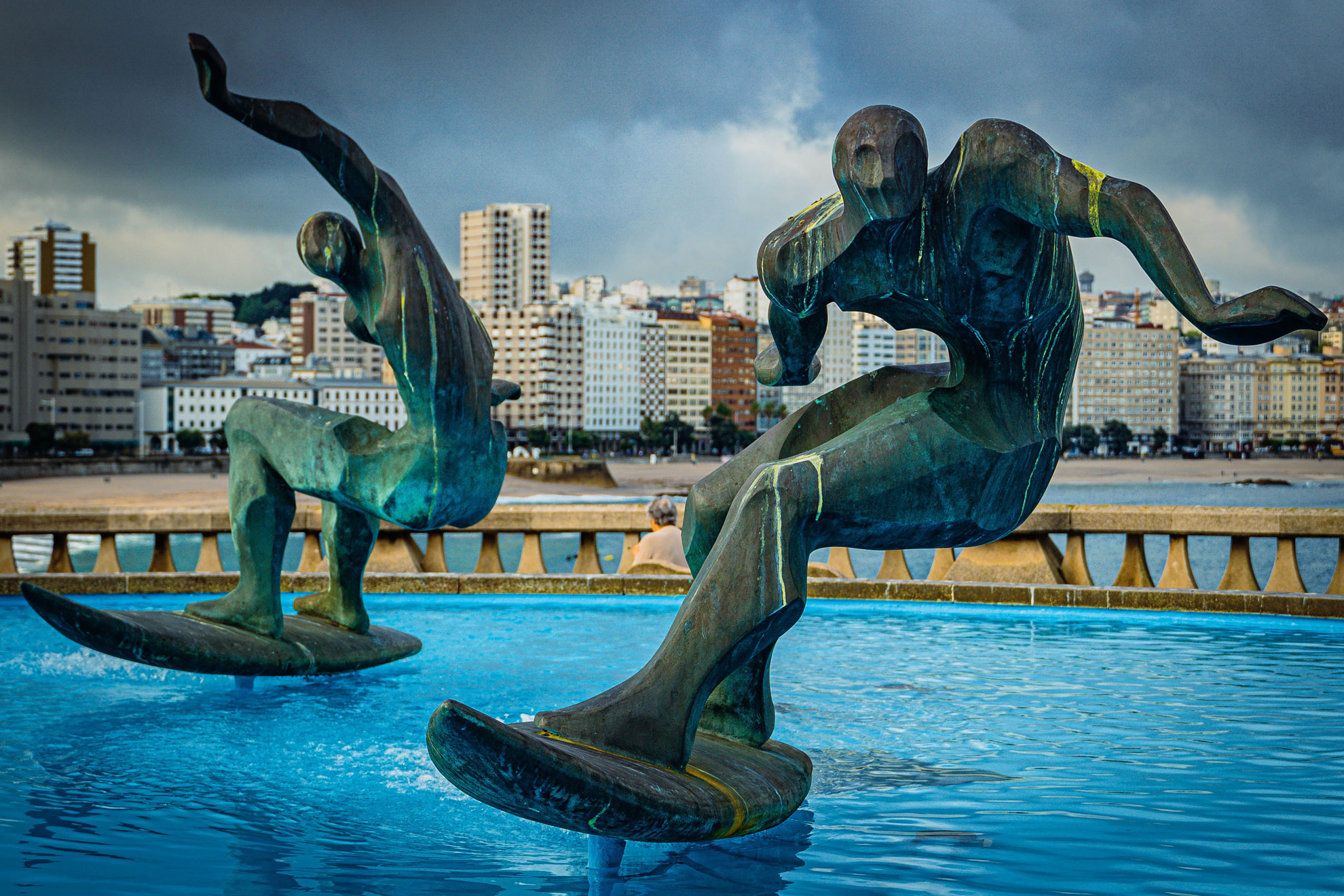 Si quieres más información sobre nuestros cursos de Español en A Córuña (Galicia) contacta ahora. Estaremos encantados de ayudarte.