Learn Spanish in A Coruña!
FOUR WAYS OFFERS A WIDE RANGE OF SPANISH COURSES.
You can choose intensive or superintensive spanish courses, academic year or intensive summer courses, bildungsurlaub courses, online courses… And much more
INTENSIVE OR SUPER-INTENSIVE COURSES
ACADEMIC YEAR COURSES
INTENSIVE SUMMER COURSES
BILDUNGSURLAUB COURSES
COURSES TO PREPARE FOR THE OFFICIAL DELE AND SIELE EXAMS
TAILOR-MADE COURSES FOR INDIVIDUALS AND CLOSED GROUPS
ONLINE COURSES, IN-COMPANY COURSES…
Our school is ideally located in the Zalaeta neighbourhood - A Coruña - a - a quiet but central area, only 100 metres from the beaches (Orzán), close to museums and within walking distance of the main tourist attractions.
Groups of 3 to 6 students
Personalized Spanish Classes. Working with small groups allows us to get closer and better meet the specific needs of our students.
Our Spanish teachers are highly qualified, accredited official DELE examiners and have extensive experience in teaching Spanish as a foreign language..
Find your Spanish Course in A Coruña, Galicia
Learn Spanish in A Coruña!
Our Spanish programs and courses are personalized, taught in small groups where all students have the opportunity to participate and interact, getting the most out of their Spanish classes.
All courses can be combined with different workshops and activities according to the interests of each student and the time of the year. Students will be able to participate in different cultural and social activities, attend cooking workshops or practice water sports (surf). Students will be able to have a complete and authentic vision of the local culture.
Our Spanish courses bring together language and culture. The aim of these courses is to experience a linguistic and cultural immersion.
T
ear down Spanish stereotypes and get to know the hidden Spain in Galicia.
Learn Spanish in A Coruña!
Discover one of the most emblematic cities on the Galician coast
A Coruña, "a city where nobody feels like a stranger"
Enjoy your Spanish classes by the atlantic ocean!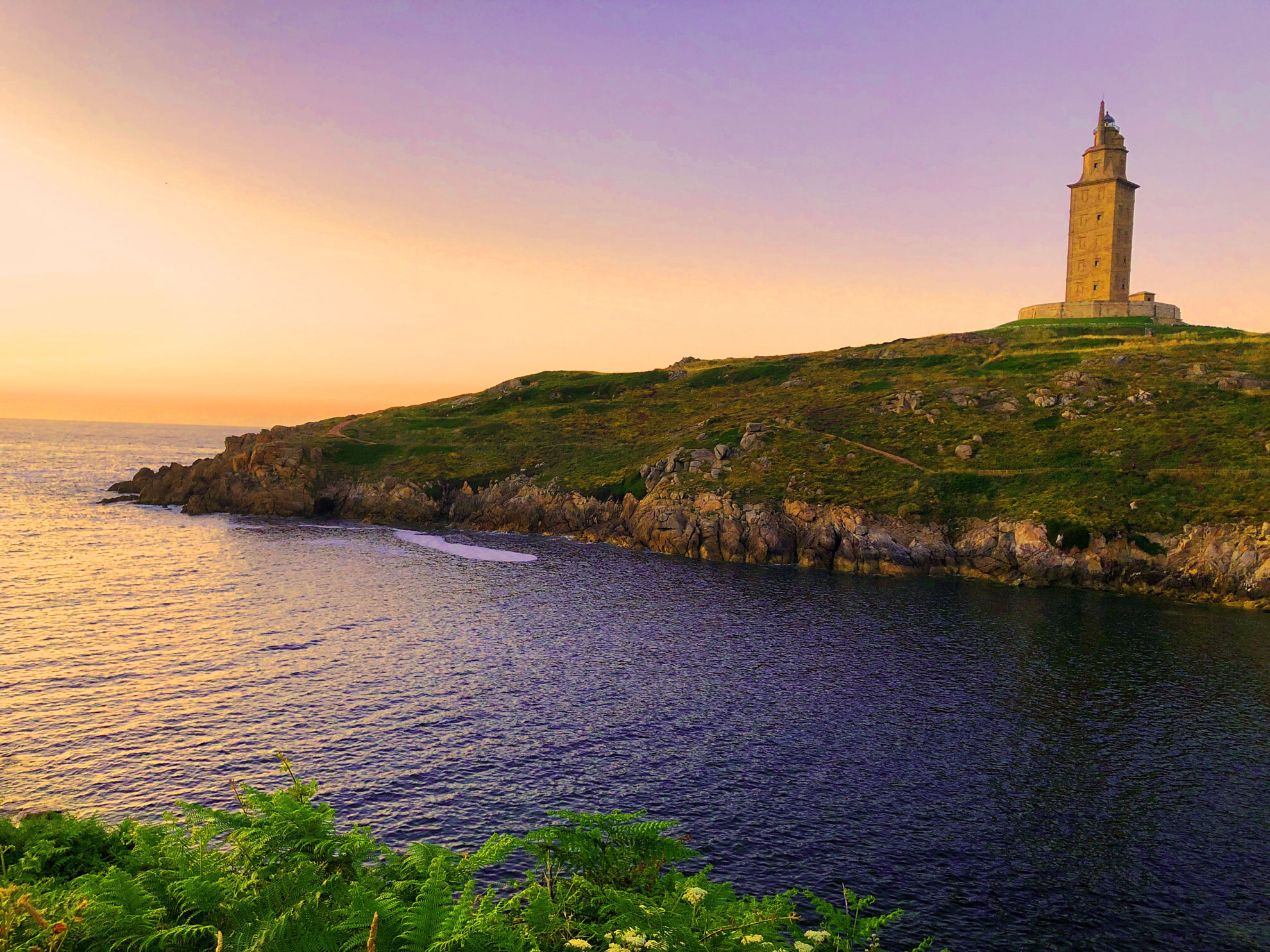 A Coruña is an ancient, Atlantic and cosmopolitan city which combines traditions and modern life.
The spectacular landscape and delicious gastronomy together with the hospitality of its people make of A Coruña one of the most attractive Spanish cities. It is said that "A Coruña is a place where nobody feels like a stranger. A Coruña is a city of contrasts and a thousand possibilities.
Here you can enjoy the calm seafront, walks through the old city, along the promenade (the longest in Europe) or on the fine white sand of the city's beaches and visit "La Torre de Hercules", the oldest working lighthouse in the world (considered an UNESCO World Heritage Site since 2009).
Linguistic and cultural immersion
At Four Ways we help you to complement your Spanish classes with activities outside the school. Depending on your interests and the time of the year, you can participate in cooking workshops, wine and beer tasting, yoga classes and surf lessons.
These activities take place outside the school and they are usually aimed at local people. Therefore, students will mingle with the locals, interacting in Spanish most of the time.
Social and cultural activities organized by the school
We organize guided visits to museums, city tours, gatherings and other activities with students and teachers from the school. Students will therefore have the opportunity to practice Spanish in a more relaxed social context while learning about local culture.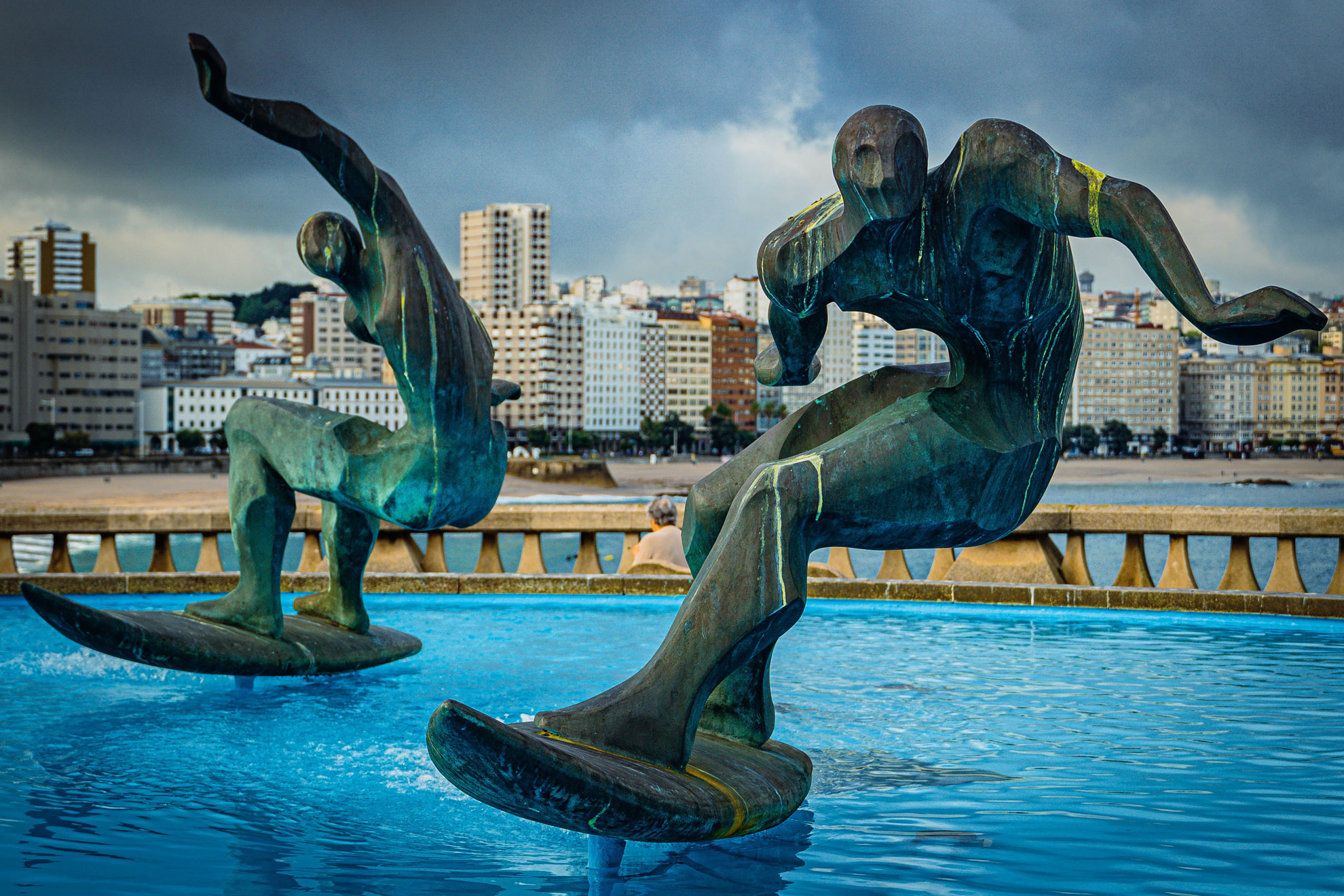 If you want further information about our Spanish courses in A Coruña (Galicia) contact us now. We will be happy to help you!